Our Superintendent, Curtis Nightingale, shared his life story with Mrs. Bergman's 4th grade class and they learned how to "Strive for Success!"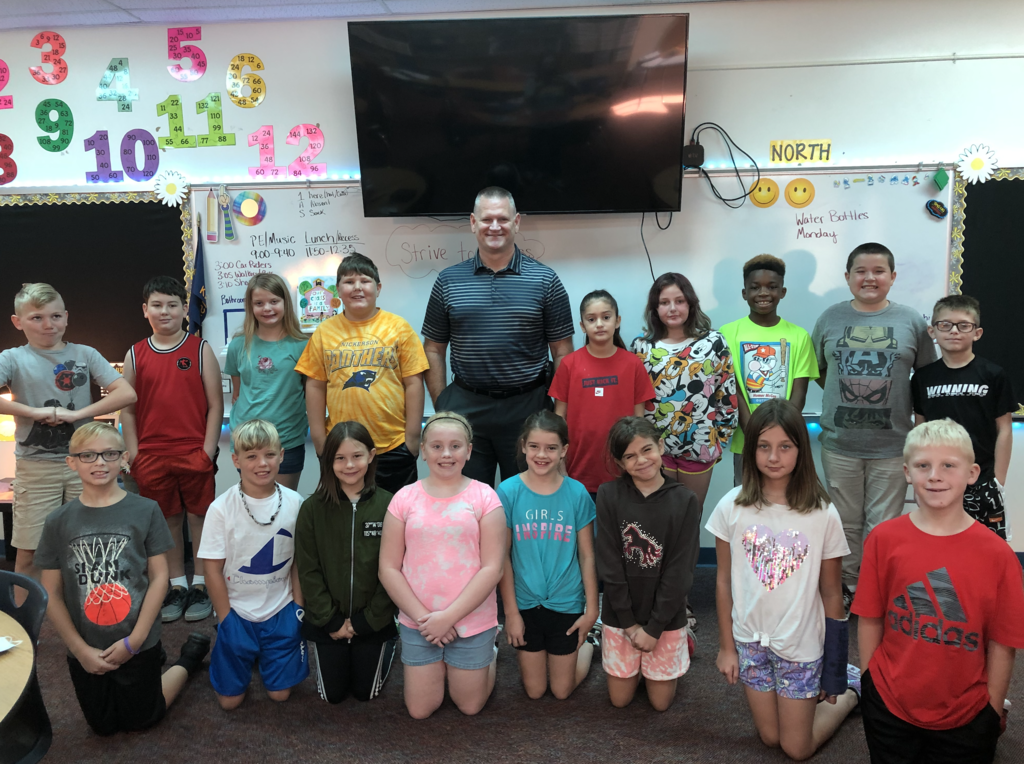 USD 309 is applying for Federal dollars to assist in our COVID response efforts. Please take a few minutes to complete this brief survey, which will close this Sunday night (8/15/21).
https://forms.gle/13gpp6J3TuvzvHuVA
Thank you

School Board Member Vacancy The USD 309 School Board is accepting letters of interest from community members who would like to be considered for a vacant board member position. The board member who fills the vacancy will serve from August 23, 2021 through January 8, 2024. The applications will be reviewed and candidates interviewed at the August 23rd School Board Meeting. QUALIFICATIONS: · Qualified voter of the District · Not an employee of the District · Resides in Position #3-Reno Valley Click Here for the "Official" Letter APPLICATION DEADLINE: 12:00 P. M. August 19, 2021 Interested applicants can fill out a Board of Education Candidate Questioner by contacting the USD 309 Board Clerk at 620-663-7141 or email
krohling@usd309ks.org
no later than August 16, 2021.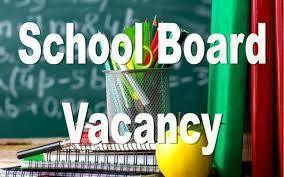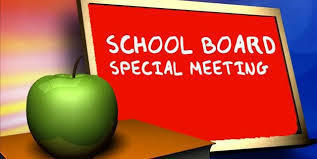 U S D 3 oh 9 will be having our district wide student registration on August 3, 2021. This will take place at the district offices located at 4501 West 4th Ave in Hutchinson Kansas. The district offices will be open from 7 a m to 7 p m. Visit us online at
www.usd309ks.org
.

Online Student Registration is Now Open. Please visit the USD309 website for more information and links to start your students registration process. Thanks!!!
Attention South Hutchinson Families: Due to our walk-in cooler waiting on a replacement part, we will not be serving lunches to our community this upcoming week. We will resume free community lunches (age 1 - 18) on June 28th. Summer school students will still be served a cold lunch. Sorry for any inconvenience! We will see you on the 28th!
PreK4 Fun Day!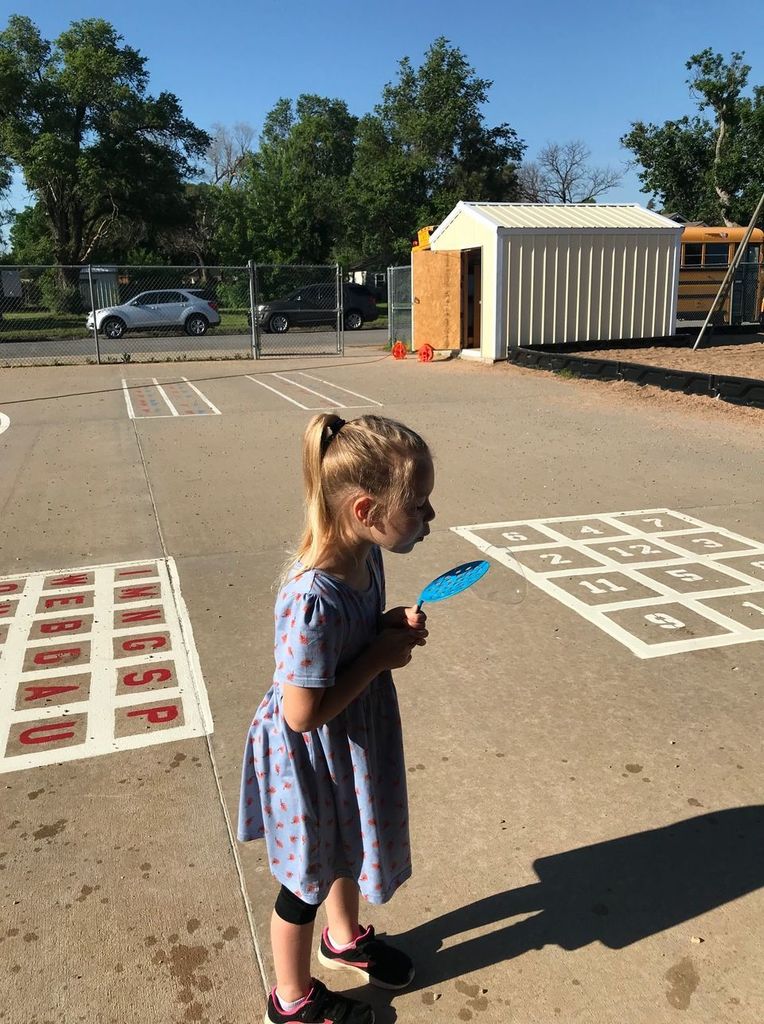 https://youtu.be/NzShp899nGg
This video is a final project our 6th grade band students put together for their 4th grade peers getting ready to join band in 5th grade! We usually play music from our concerts, but since we weren't able to perform this year due to Covid-19, we played songs from the book. The solo groups were group projects where the students found a song they wanted to play and practiced it for the video. Although the performance isn't as polished as a regular concert, I am very proud of their accomplishments! -Mr. Brinkley
TUESDAY TALK... Transitioning From School to Summer Break Empty days. No obligations. You don't have to set alarm clocks. No struggling to get out of the door on time. No days full of classrooms, lessons and busy activities. Heavenly right? Well yes and no. For some children, the absence of a daily routine during summer break can cause stress and a feeling of chaos. Kids like routines. They like structure. They like to know what is coming. They like to be able to picture their day. And school provides a surprisingly easy way for that to happen. Take away school and you take away the predictability of their day. So while kids love the idea of summer break and no school they may actually have a problem getting used to vacation time. They need time and help to make that transition. It may take at least a week to shake the school year off, get used to the lack of routine and start enjoying their break. Source: Amanda V. Mulligen
"I do believe something magical can happen when you read a good book." —J.K. Rowling CHECK OUT THIS AMAZING OPPORTUNITY!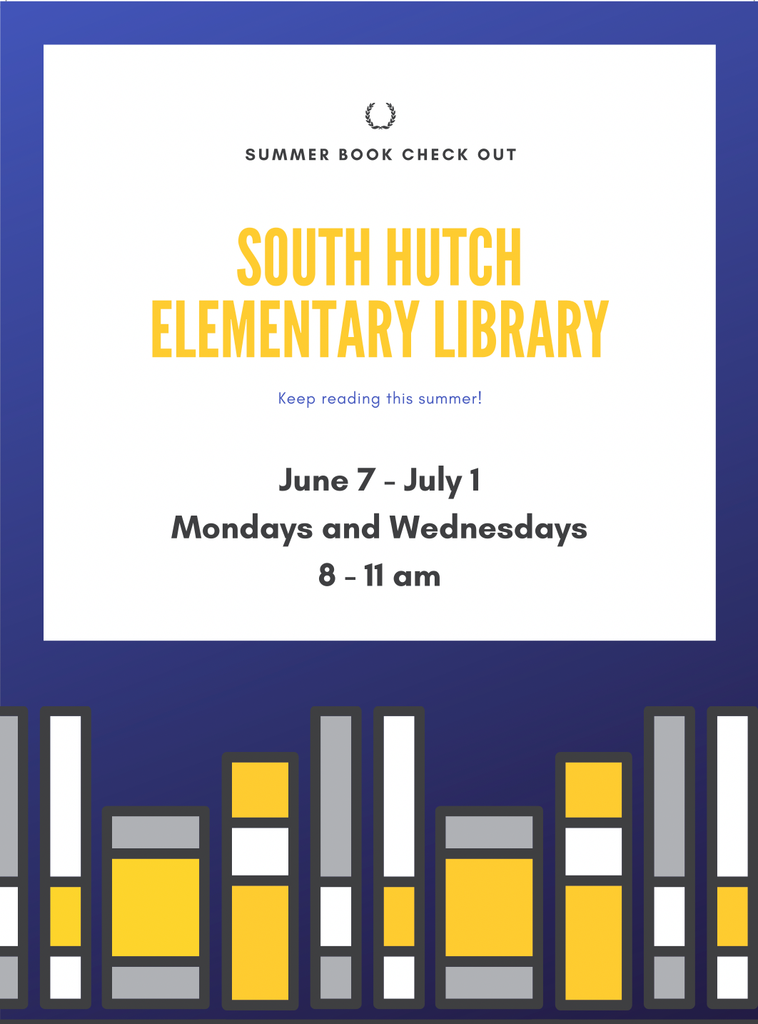 Reno County is in the Yellow Zone for the week of 5/3/21, this is the second week in a row in the Yellow Zone. Please note, the PTR and the cases have steadily increased, however, the testing rate is very low, so the New Case Count per 100,000 is what we are looking at for Gating Metrics. Recommendations from the RCHD and the Medical Collaborative regarding Covid-19 include the following mitigating measures, social distance by more than 6 ft., wash hands frequently, wear a mask, stay home when you are sick, and get vaccinated. If you are sick you may get tested through your provider or the Free Community Testing site. Log on to
https://www.gogettested.com/
for more information and directions as to how to sign up. This Week's Data: Prior Data: 14 Day PTR – 4/26– 11.7% 14 Day PTR - 4/19– 17.3% 14 Day New Case - 4/19– 62 14 Day New Case-4/19- 63 We are encouraging students over 16 to be vaccinated, they would not be excluded from end of year activities if they were exposed to Covid-19, as we would consider them immune for 6 months after they are 2 weeks post fully vaccinated. We encourage parents and students to consider this option. Kansas is now vaccinating individuals 16 – up, vaccines do need to be age appropriate for the individual (Pfizer 16 yrs. and up, Moderna is for 18 yrs. and up). You may go to
https://vaccinefinder.org/
and find locations that have the brand you are looking for. Reno County Health Dept. is scheduling appointments and walk-ins or go online and visit the Hutchinson Clinic, Dillon's pharmacies, Walmart or The Medicine Shoppe for availability.