Beef Stick Order Forms and Money are due today Dec. 6. If you didn't get it back today please bring them tomorrow. We need to order them ASAP so they are ready before Christmas Break. Thank you
PARENT NIGHT We will be hosting two parent nights to share information about upcoming district initiatives and answer your questions. Both meetings will have similar information so you need only attend one of them if you choose to do so. Meetings Wednesday, December 7th: NHS Auditorium Wednesday, December 14th: South Hutchinson Elementary Band Room We hope to see you there.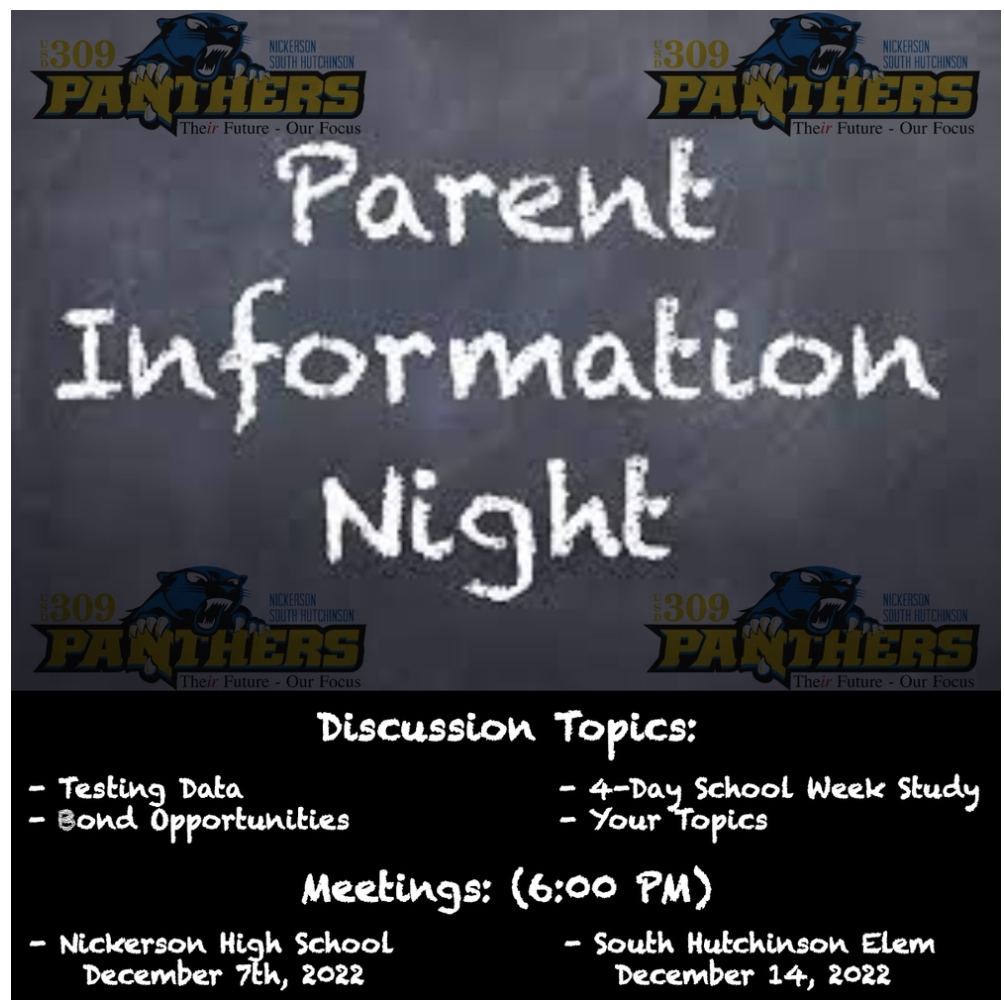 Parent Panel--- We will plan on meeting Feb. 27. 6-7 pm ----PTC will meet on Monday Jan. 9 6-7 pm. We are always looking for new SHE parents/guardians to join.
Just a reminder that we have no school Monday Dec. 5---teachers have PD
SHE Families---Just a reminder that the doors open at 7:40 am-----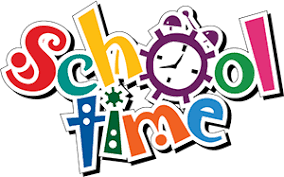 Reminder----No School Monday Dec. 5---Teachers have Professional Development
Please make sure your students are dressing for the weather----Coats, gloves, hats-----It is getting colder again....we do go outside for recess unless the feels like temperature is below 20 degrees.
Laps for Learning Swimming Party---- If your child earned the swimming party for laps for learning please read the update info: Only parents for students who are in Prek-3 yr. old class need to come on the swimming trip for safety reasons.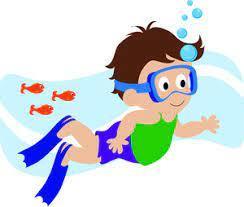 Parent Panel is cancelled for Monday Nov. 28 Mrs. Beede is out with Covid----she will get it rescheduled when she returns to school So sorry for the change-----Hope that you had a wonderful Thanksgiving.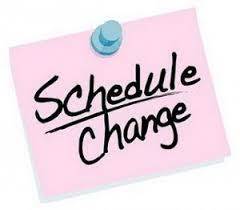 We are so thankful for all of our SHE families and friends. Happy Thanksgiving.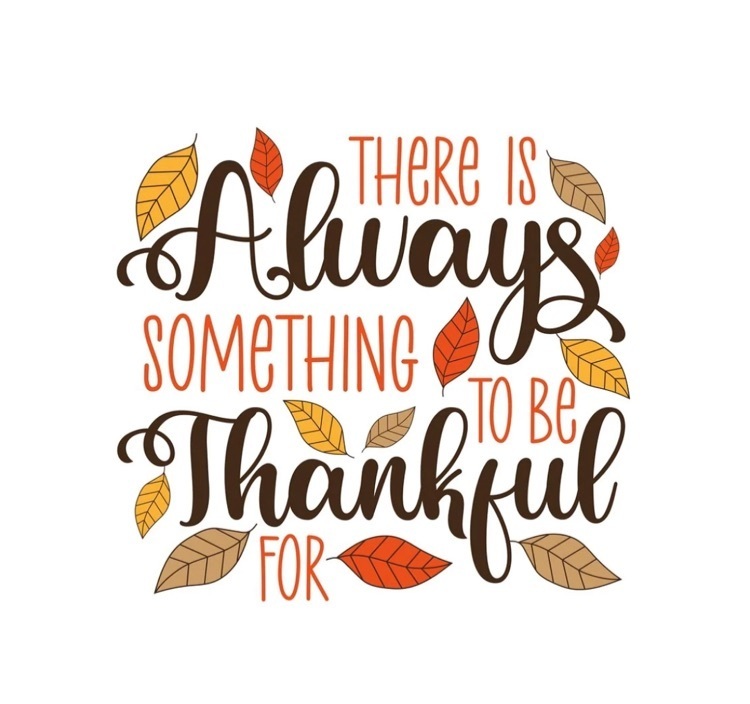 Germs are going around-----if you need a thermometer contact the office and we can get you one from our Nurse.....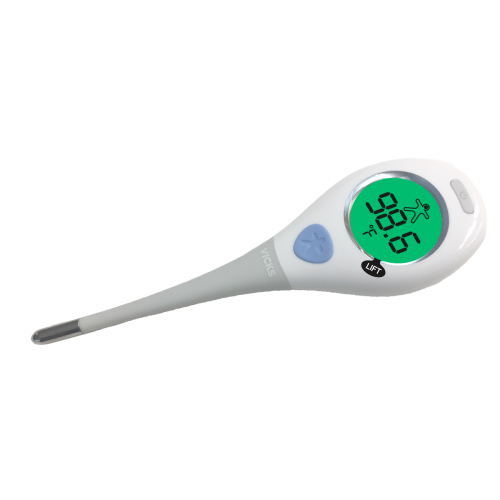 SHE Students--- Please join us for World Kindness Day---Wed. Nov. 16 Wear your favorite cardigan!!! Let's spread kindness.....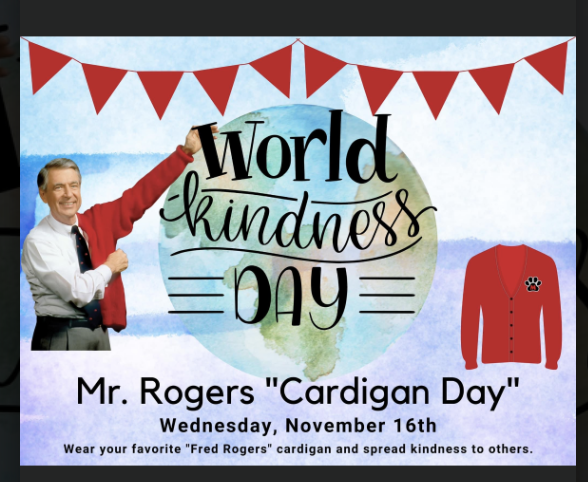 SHE Families---- FYI!!!! Check Facebook and the School Website for cheerleader clinic.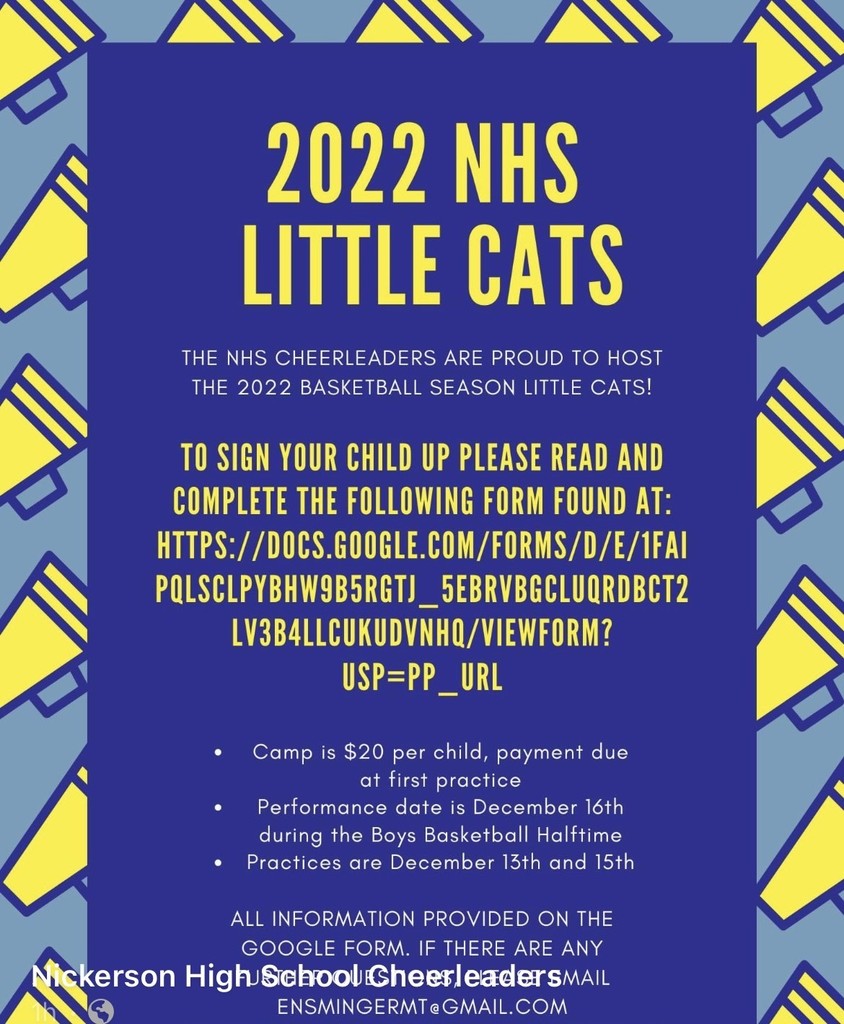 UPDATE!!!!! Parent Panel will be cancelled for tonight and rescheduled for Monday Nov. 28 at 6 pm. Mrs. Beede had something come up for this evening. Sorry about the change. Have a Happy Thanksgiving!!!!
Please make sure to bundle up and bring a warm coat. It's going to be cold this week
Parent Panel----Tomorrow Monday Nov. 14----6-7 pm----SHE Library If the weather gets too bad we may need to reschedule. Decision will be made by 3 pm. Hope to see you there!!!!
Grandparents Day 2022! Just a few things to remember for today! 1. Please come in through the front doors and check in at the table. If you are a veteran, please let them know we have a small gift for your service. Staff will give tickets to those who RSVP'd (we don't have extra tickets). Student Leaders will escort you to the lunchroom so you can join your grandkids. 2. If grandparents are going to have their grandkids go home with them we ask that you check them out in the office after the lunch. 3. We have plenty of extra grandparents for our students that need one for the lunch. 4. SHE staff and students are so excited for you to join in our celebration today! Thank you so much
School Pictures! The printer is taking longer than expected. We hope that they are back tomorrow. If not we will have to reschedule retake day. Keep watching social media on an update. Thank you for your understanding.
No School Monday Oct. 24! Teachers have professional development. See you on Tuesday.
SHE Families---- Your child brought home the Halloween Parade note today. We are so sorry but the start time was incorrect and the map was not included. The start time will be 8:30 and the parade. Here is the correct note. Thank you for your understanding.