Families Welcome FRIDAY APRIL 22ND – 1ST/2ND/3RD GRADE TRACK MEET @ SHE @ 12:15 pm FRIDAY APRIL 29TH – 4TH/5TH/6TH GRADE TRACK MEET @ SHE @ 12:30 pm FRIDAY MAY 13TH – 5TH/6TH GRADE DISTRICT TRACK MEET @ NHS @ 10:30 am Reminder: If you would like to take your student home after, they need to be signed out in the office.

Kindergarten Roundup is right around the corner! Mark your calendars!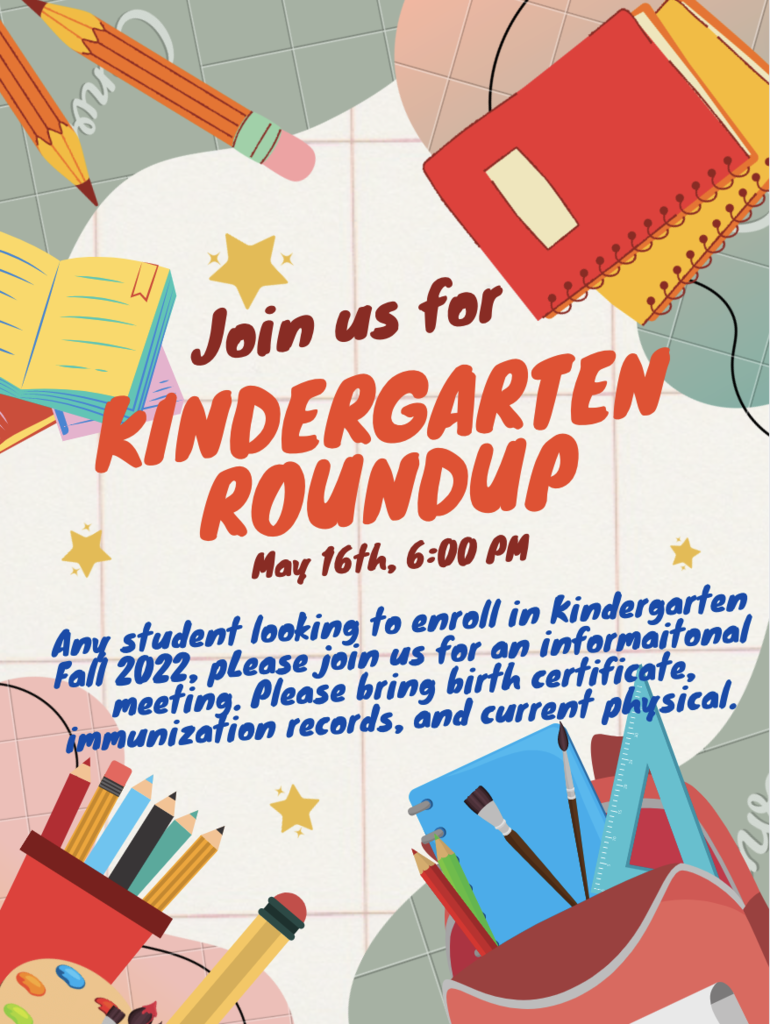 We are taking Pre-School applications! Please see the attached image for details.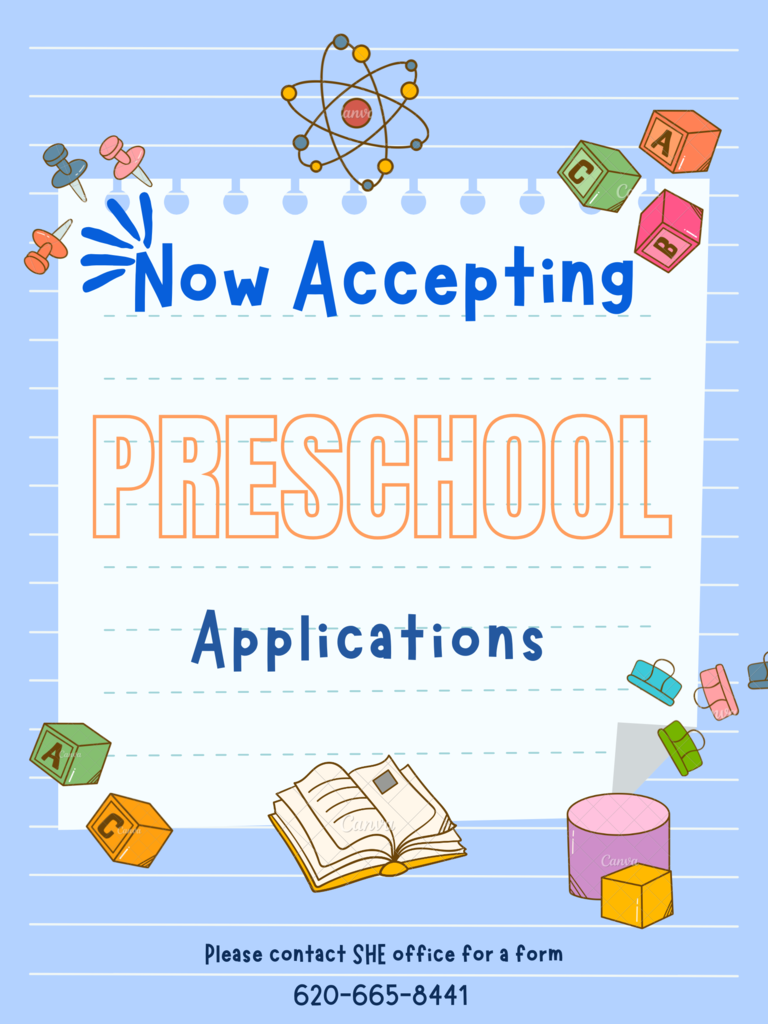 Notice to Kansas General Contractors : This posting is to publicly post Nickerson-South Hutchinson USD309's Request for Qualifications. Click on this link for Kansas General Contractors documentation :
https://5il.co/18ksw

Infor for summer football camps

The Magic Clothes Bus will be at SHE tonight from 5:30-7:00. This is a fun retired school bus, converted into a "rolling closet" for children Pre-K-12. It brings brings donated clothing items to all children of Reno County, KS. All clothing is FREE!

Family Fun Night is this evening from 5:30-7:00! We are serving hot dogs, chips, and a cookie. Can't wait to see you!

USD309's April Newsletter has just been posted online and ready for viewing.

State Assessments are right around the corner. Please see this letter from Mr. Nightingale for more information.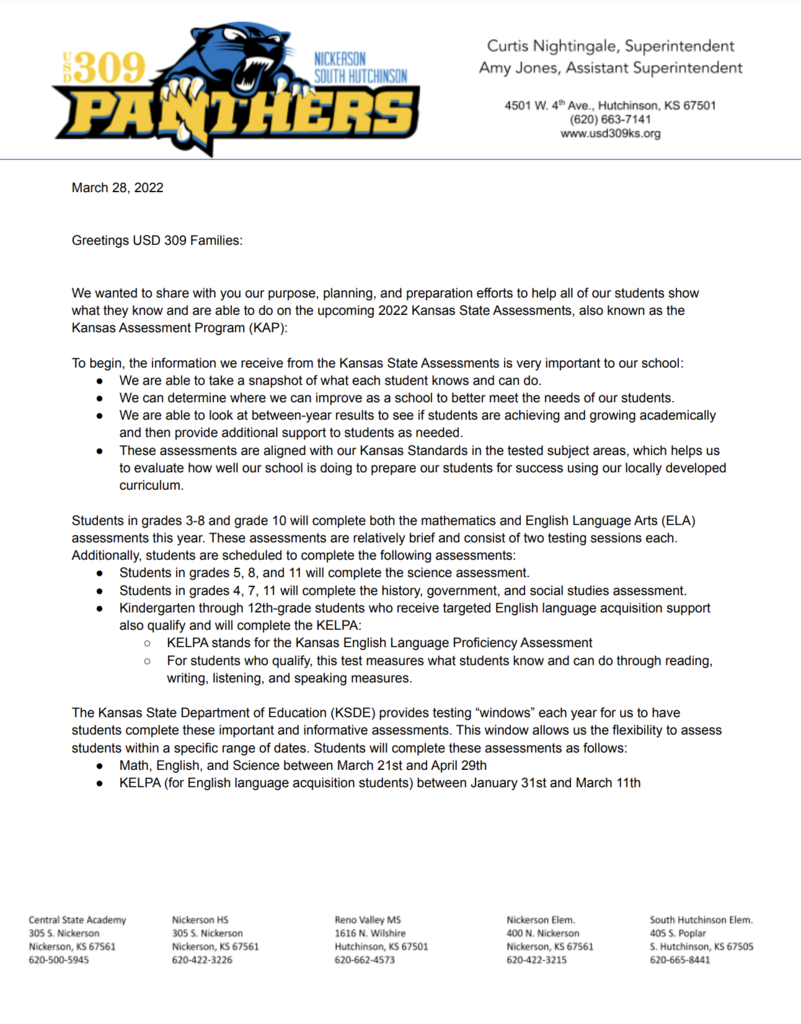 Please join us for FAMILY FUN NIGHT! March 31st, 5:30 - 7:00. We will have fun activities and hotdogs! We'd love to see you there.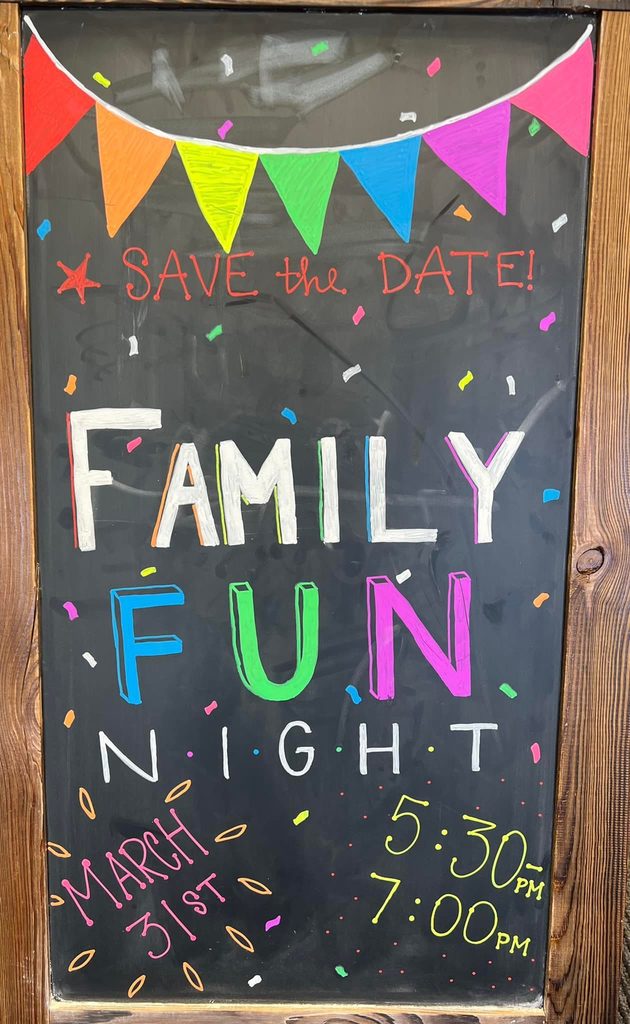 Please see the attached flyers from Hutch Rec.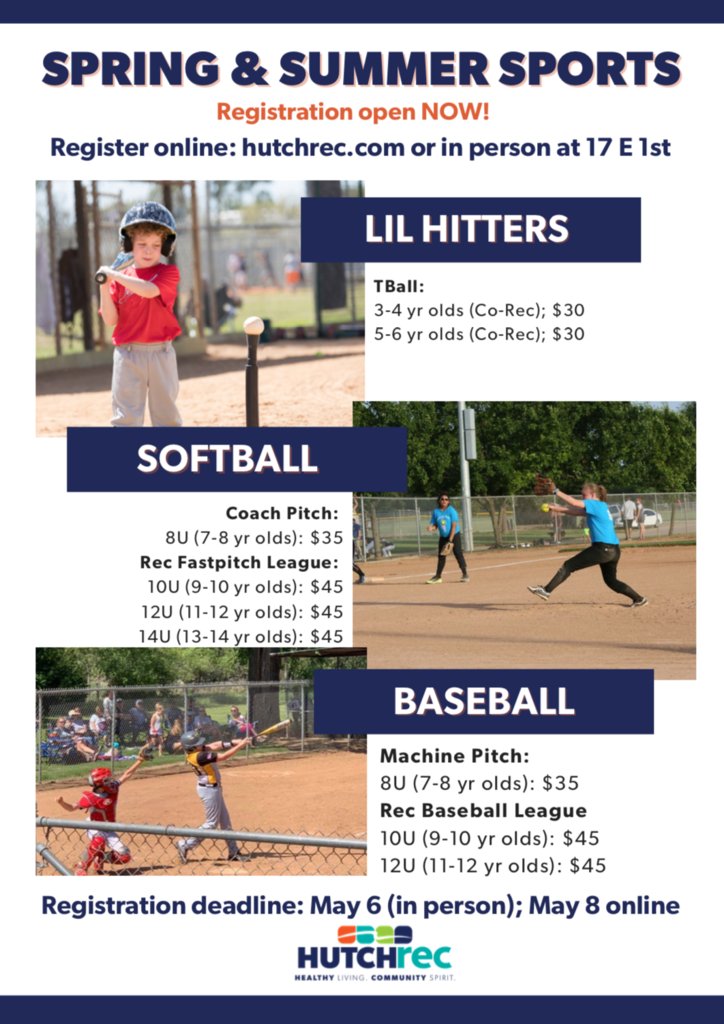 Good Evening 3rd Grade Panthers, We hope you had a great break and are ready to finish our year strong! We would like to remind you about our field trip tomorrow. We plan to leave at 8:00. We will be there until after lunch and then return to the school. Please make sure your student is dressed appropriately for the weather. We are traveling to the State Fair Grounds for the Farm2U presentations from Reno Co. Farm Bureau. They are providing us with lunch which is cheese pizza, chips, a cookie and a drink. If you have any questions please contact your teacher. Thank you! 3rd Grade Teachers

Friendly Reminder: Today is early dismissal. Students will be dismissed at 12:40pm. Have a great Spring Break!


Mark your calendar for Kindergarten Round up!

Friendly Reminder: School will dismiss at 12:40 pm today. There will be no school on Monday, January 17th! Have a great weekend!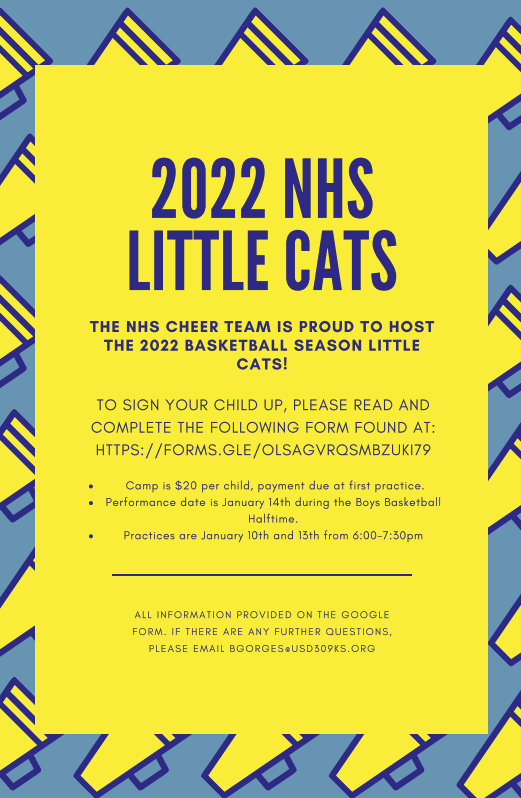 We are so proud of our 4th - 6th graders at our SHE Math contest! They worked so hard and were impressive with their math knowledge!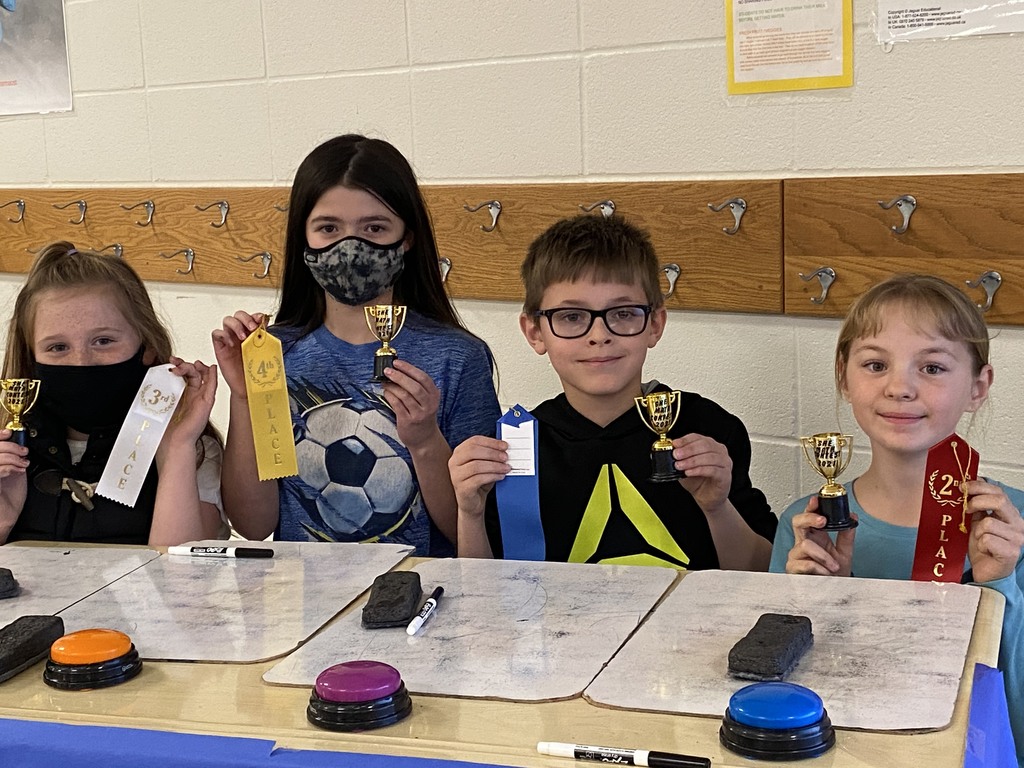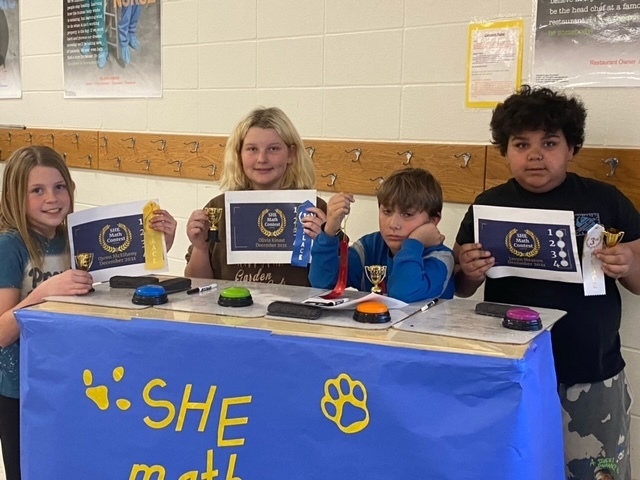 PSA: During pick up/drop off please make sure that you are staying in your vehicle if you are pulling into the pick up drop off area. If you would like to leave your car please be sure that you are parked across the street or on a side road. Have a great day!

The 5th/6th Grade Band Concert has been postponed to Thursday, December 2nd @ 7:00 in the SHE gymnasium. After school band for tonight is also cancelled.