SHE Families-----The 5th/6th grade end of the year Mass Band Concert will be held at Nickerson High School Gym on Wednesday May 3 at 6:30 pm .
SHE Families----we will be moving our Track Meets to Nickerson High School. April 21 (1-3 grades) 12:15-2:45-----April 28 (4-6 grades) 11:45-2:45 . Please plan on joining us there .
Kindergarten Round Up----May 8----6-7 pm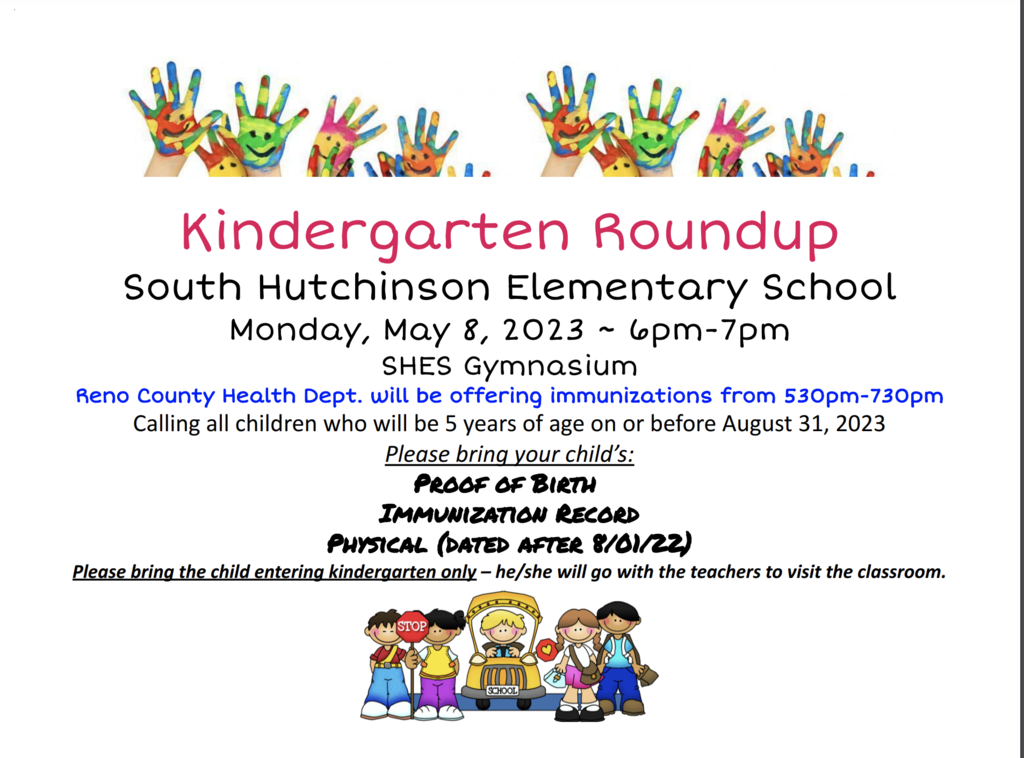 Picture Day is Wed. March 29----Wear your best smile!!!!!!!
Congrats to our gift card winners!!!! Auburn, Emersyn, Jarret, Carson W., Carson V., Graysen, Jayden, and RJ. Thank you to all the families that came out to Fun Night and enjoyed a nice night out.
Be on the lookout for Picture Packets-----they should be coming home today or tomorrow. We will take individual photos as well as class ones. If you want a class one make sure to mark it on the picture packet. Thank you
Reno County Early Childhood Community Screening----March 30 ---9am-12pm and 3pm-5:30 pm at The Father's House/Abundant Life Child Care 1505 E. 20th---Hutchinson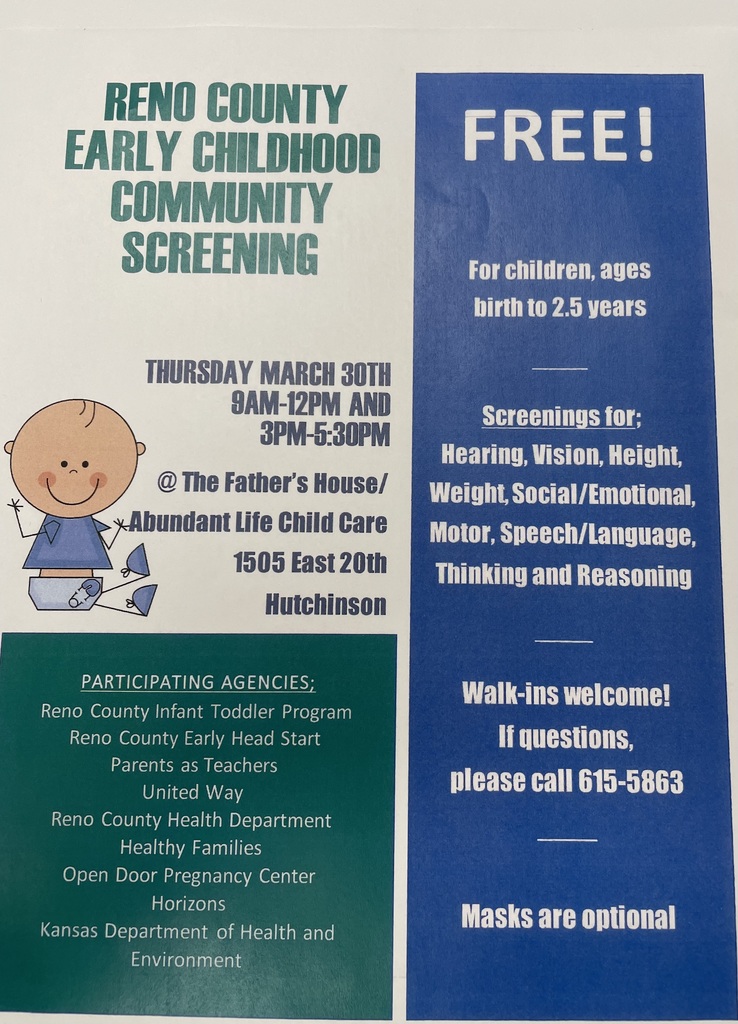 Don't forget---Family Fun Night tomorrow Tuesday, March 21 -----5:30-7:00 at SHE. Families will be given a yellow or blue punch card at the door---this will tell you the time for supper. Also make sure that you get your cards punched after you do the activities so you can be entered in a gift card drawing. You do not have to be present to win but you do have to have your punch card filled. We hope to see you tomorrow night.
Let's Cheer on K-State Thursday March 23---wear your K-state gear or purple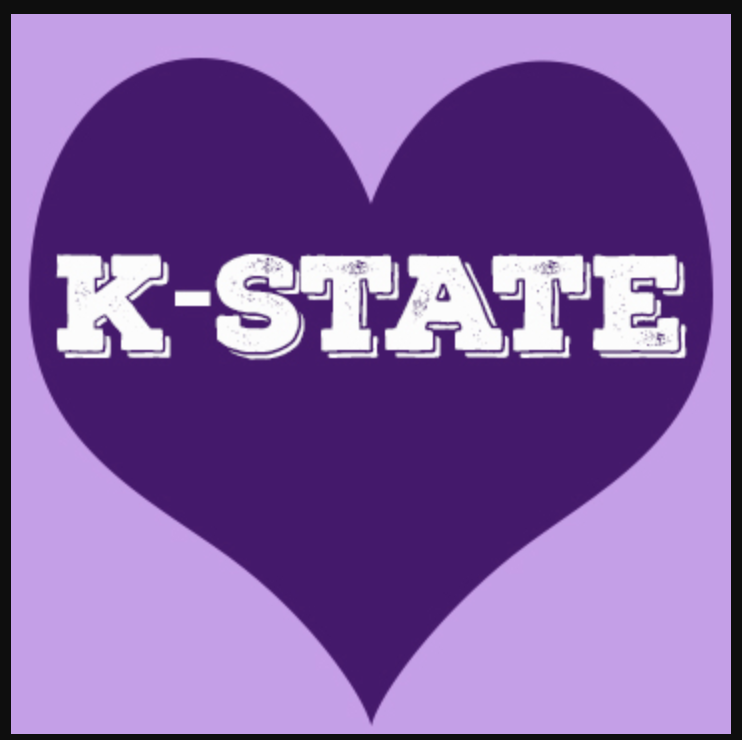 Buddy Bench Fundraiser -----March 27-31 before school by gym----- March Student Leadership is wanting to raise money for a Buddy Bench. The buddy bench is for students who are lonely at recess and need a friend. Just sit on the bench and a friend will join you.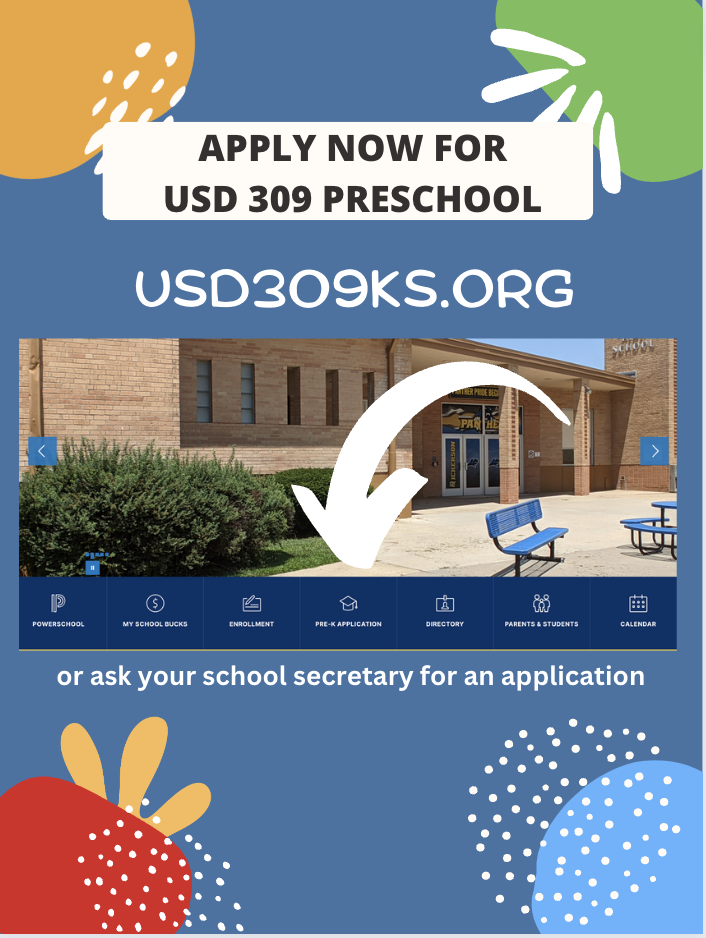 SHE Family Fun Night----Tuesday March 21, 2023. 5:30-7 pm. Join us for games, activities, prizes and dinner.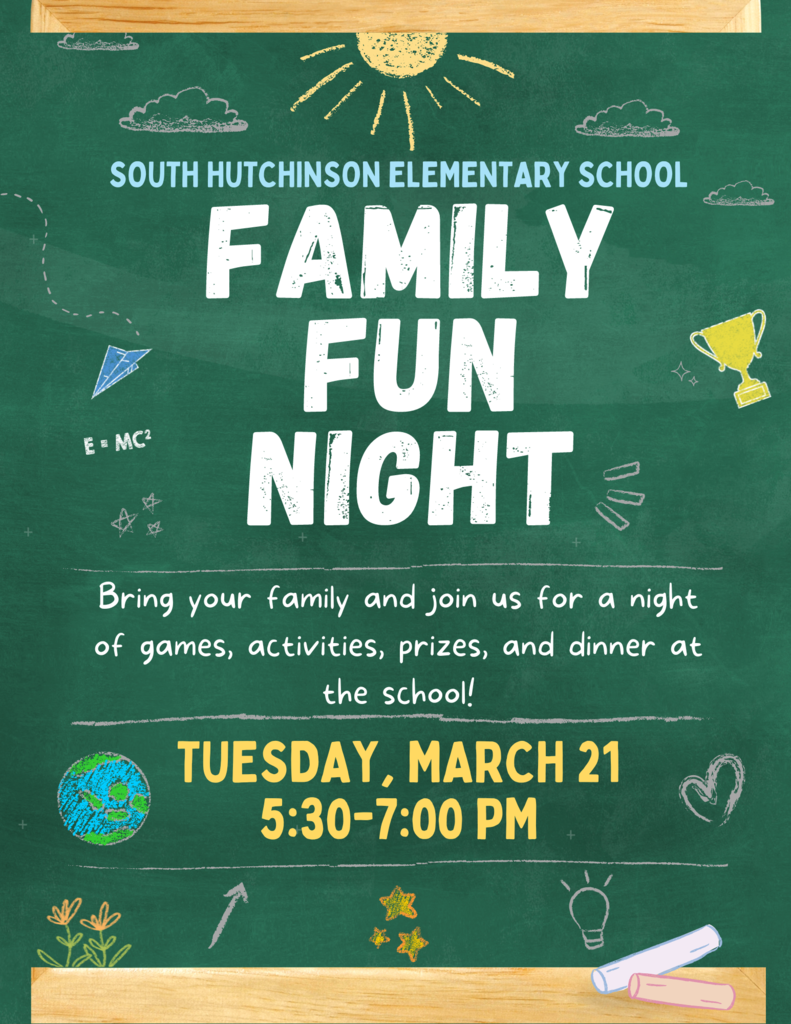 FYI----Thursday March 9 from 6-11 pm the South Hutch Police Department will be doing training inside SHE.
Just a reminder that the 3rd/4th grade music program will be Thursday March 9 at Nickerson High School 7-8 pm.
Bella Brinkley is headed to State Wrestling in Topeka next weekend----Congrats and good luck!!!! SHE will be cheering you on.
We are starting a Kindness Challenge at SHE. Students are encouraged to do random acts of kindness. Staff will provide students with links for our Kindness Chain. The goal is to fill the halls of SHE with our Random Acts of Kindness. We are excited to see how one act of kindness can start a chain reaction. Thanks to 6th graders Breckan, Olivia, and Bella for presenting this Challenge to our students.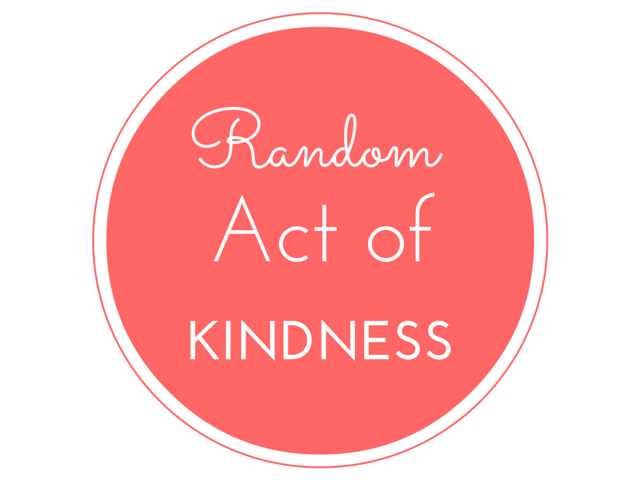 Parent Panel will meet tomorrow night in the SHE library at 6 pm----We will be looking at our Winter data as well as visiting about Student Leadership Teams. Hope to see you there.
Mark your Calendars---Read Across America Week----March 6-10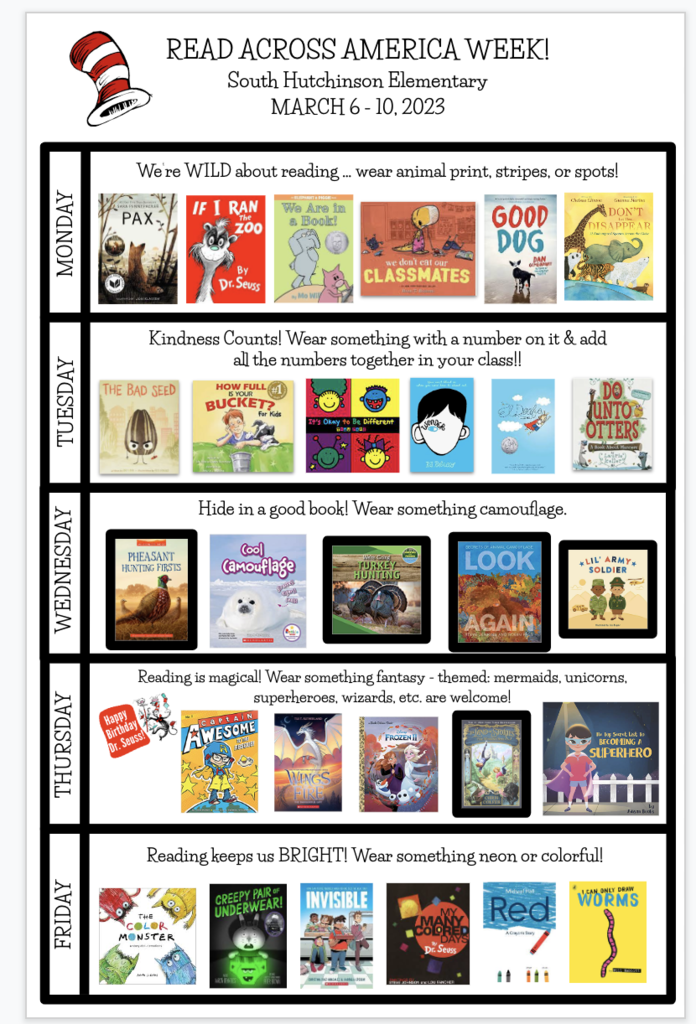 5th graders Cooper and Kynli's Water Filtration Project has been approved by the Board of Education. Today we did a ribbon cutting ceremony for where the new system will go at SHE. Student Leaders in Action.... Making SHE a better place.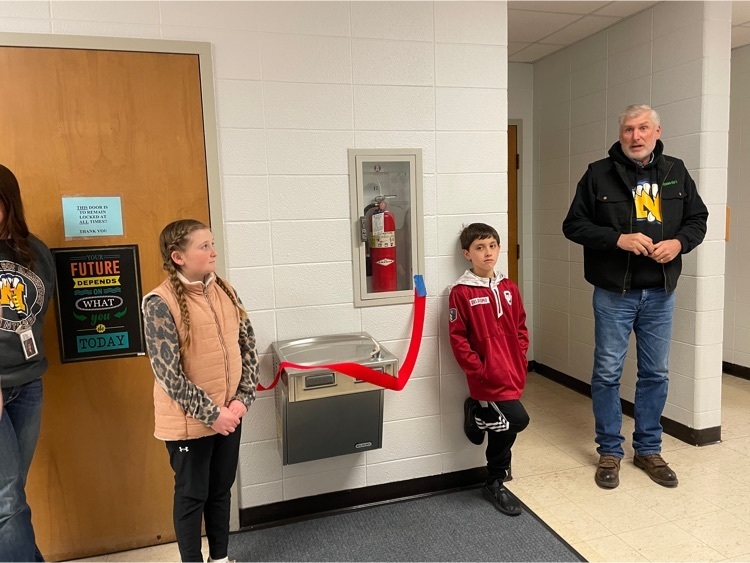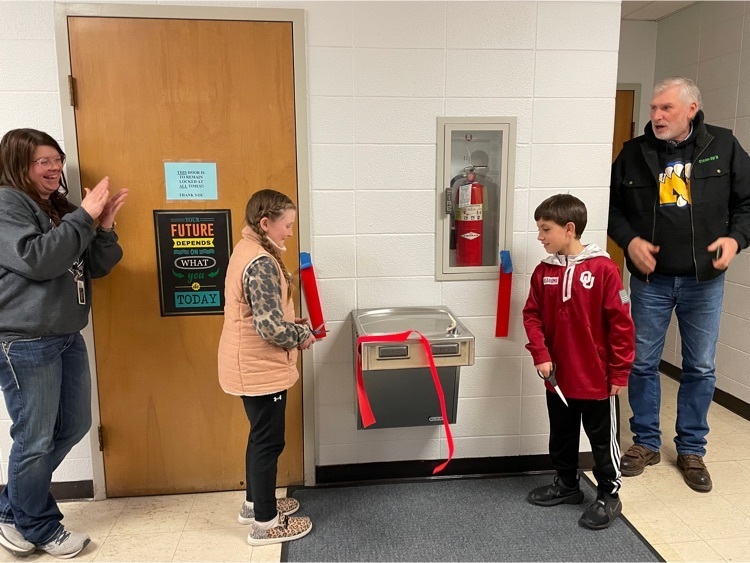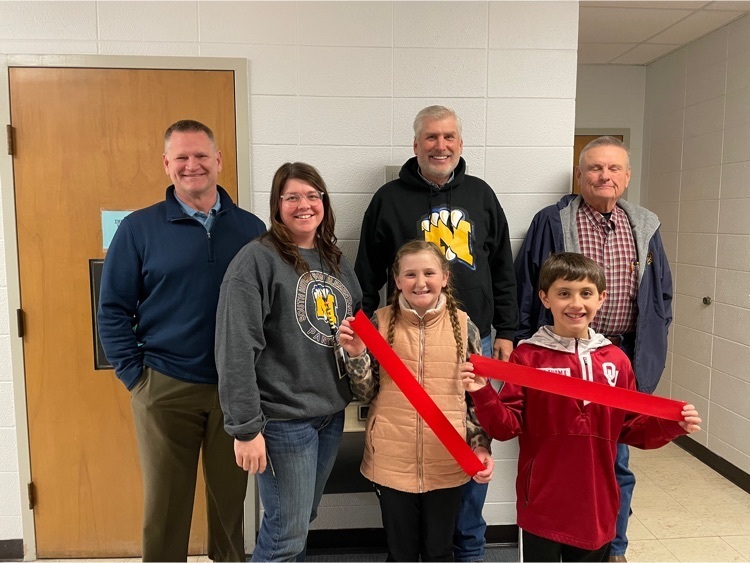 Cell phones and smart watches-----Parents we understand the need for our SHE students to have these devices. However, when they are at school the devices will need to be in their backpacks on silent. If a student needs to go home for any reason the school will be in contact with you. Thank you so much for your understanding.